UI UX Designing Course in Lahore
Best UI UX  Designing  Course in Lahore Pakistan | Ideoversity
UI/UX Designing Course in Lahore Which Covers Photoshop, Adobe XD, Figma, Design Theory, Web Design, App Design, UI/UX Design Prototyping and much more. Develop a basic sense of UI/UX Designing with the help of both theory and practical.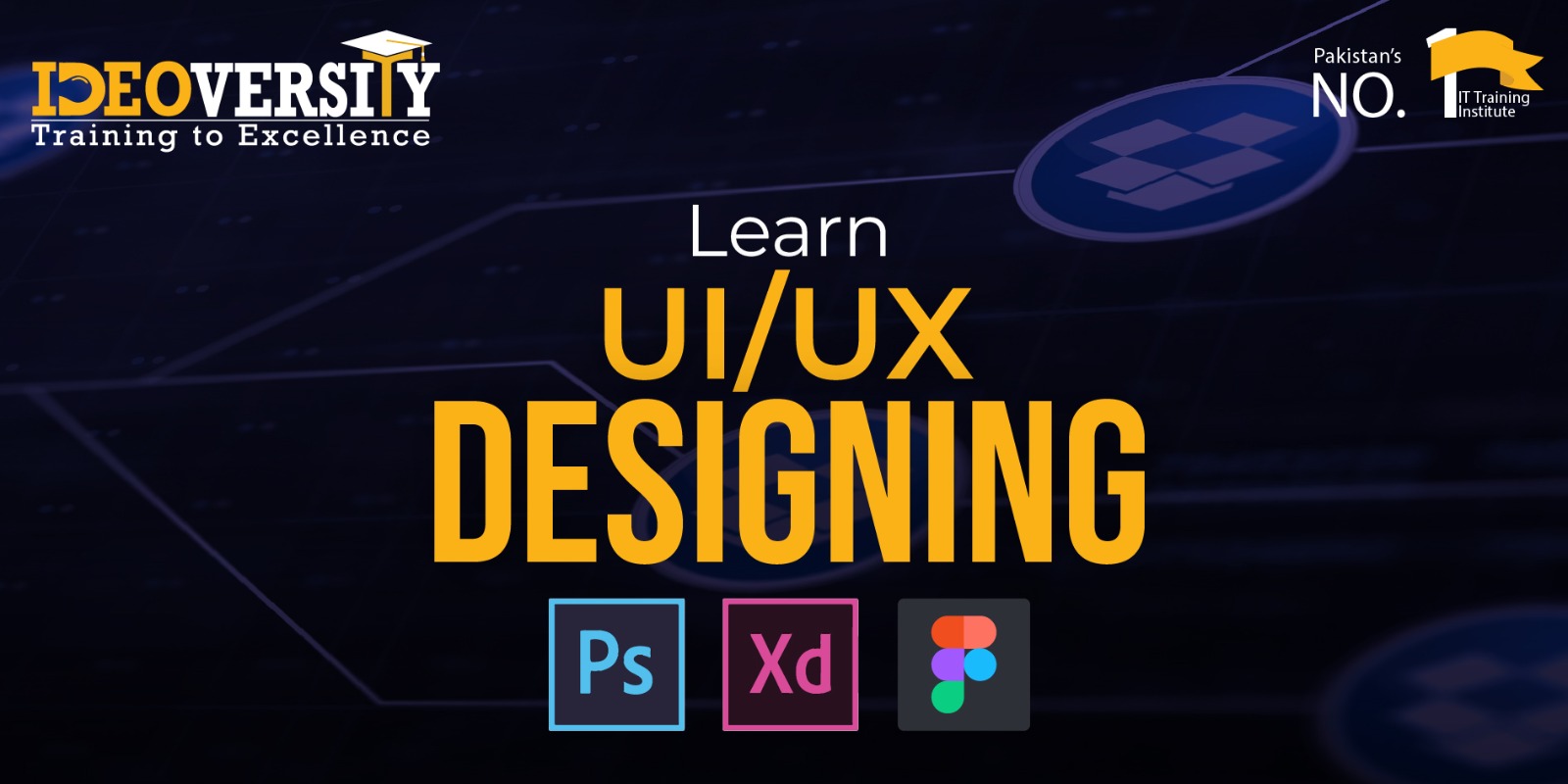 PHYSICAL CLASSES
Experience classroom learning with our physical classes, featuring face-to-face interactions, a structured schedule, and hands-on activities for best educational experience.
ONLINE CLASSES
Our online platform offers an immersive learning environment, designed to fit your busy schedule, with expert instructors and a wide range of courses.
RECORDED LECTURES
With recorded lectures, students can enhance their understanding of the subject matter by accessing course materials anytime, anywhere catching up on missed classes.